Company News & Industry Trends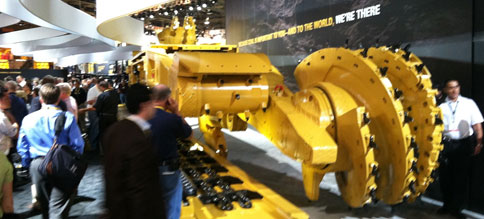 via @WSJ (5 Dec)
Think big in the USA: In World of Big Stuff, the U.S. Still Rules. Read more

via The Economist (24 Nov)
Manufacturing: The new maker rules | Big forces are reshaping the world of manufacturing. Read more

via VentureBeat (13 Nov)
Chinese online mall Taobao reports $3B -- yes billion -- in sales in one day. Read more

via Business Insider (8 Nov)
Does Apple want to bring some manufacturing back to the USA? Foxconn Looking at Setting Up in US. Read more

via JanssenBoas (6 Nov)
Janssen Boas is at the China International Lead and Zinc Conference in Nanjing.

via JanssenBoas (24 Sep)
Janssen Boas is at MINExpo 2012 in Las Vegas.
Reshoring
Thinking about reshoring your production? We can help bring your parts back to the USA.
Increase Export Sales
With our overseas offices, relationships, and experience, we help American companies increase exports.